"In The Warm Mad Night" · Firebrand Boy
from Oh Deer EP
[DL]
There's a pretty epic, long-standing thread over at 8bitcollective (89 pages long now, I believe?) where one artist would challenge another artist to write a specific kind of tune within 48 hours of accepting. Upon completing his or her track, that person would then go on to challenge another, and so on…
As expected, some were challenged to write dance megamixes about "Unicorns and Dragons vs Chuck Norris and David Bowie (as the Goblin King, of course) [while] LOLcats danced in the background" (<—no joke, and for Chip-titan Random, no less), but, every once in a while, a musician was charged with a task that yielded some pretty stunning results. Of this select group, "In The Warm Mad Night" is one of my favorites.
Firebrand Boy [Glasgow, Scotland] had been challenged by Balún [a New York-based group I'll definitely be posting about soon] to write a song about "an imaginary road-trip that ends unexpectedly." Generally speaking, Firebrand Boy has a pretty light-hearted, Pop-y sound so anytime he does anything remotely drawn out, pensive, and somber, I'm all over it because I think he always does a brilliant job of it.
Actually, this whole release is probably my top pick out of his entire catalog. It plays like a long drive across open country during an infinite, cloudless dusk — one with no sunset preceding it and no night to follow (despite the title of the posted track). Actually, "In The Warm Mad Night" may have been a more fitting title for the whole package now that I think about it.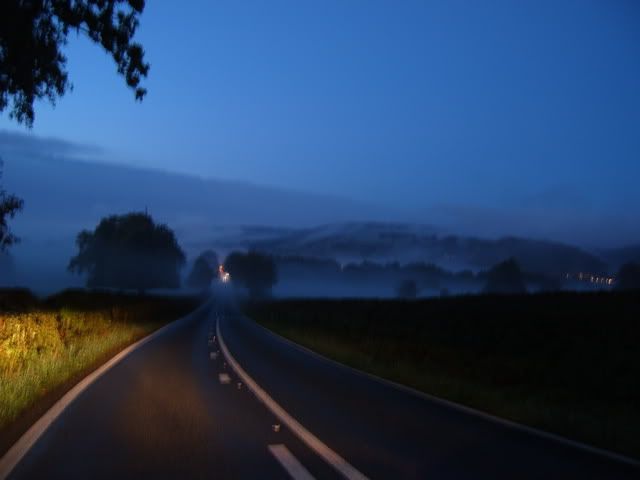 In any case, this is another one of those tracks (like failotron's "Hullamzoret Two" a few posts back) that carries a massive emotional payload I find myself almost unable to bear.

Posted 12 2 2010